Indoor comfort in everyday buildings
Sustainable acoustic materials made with passion for great design and respect for users' well-being
A World of Solutions
We are driven by endless possibilities of gypsum. For decades, we have been helping architects around the world create beautiful & sustainable acoustic spaces.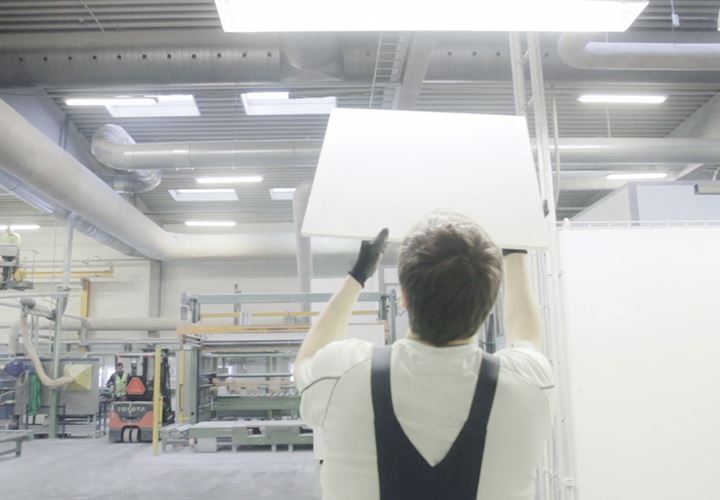 Look up and bring inspiration to life
Our mission is to turn your vision into reality. We do it with a down-to-earth approach, relentless focus on quality and a long-term lens. It's the Danish way. Creative. Innovative. Level-headed. A way of working that has defined us for over 60 years.
See the beauty of eveyday architecture
Uniting acoustics & aesthetics
Gypsum acoustic materials are safe and healthy to use in any type of room. Our triple A formula: acoustics, air and aesthetics are a guarantee of a top quality indoor comfort. For students, patients, office workers, daycare children, or any other occupant of a building.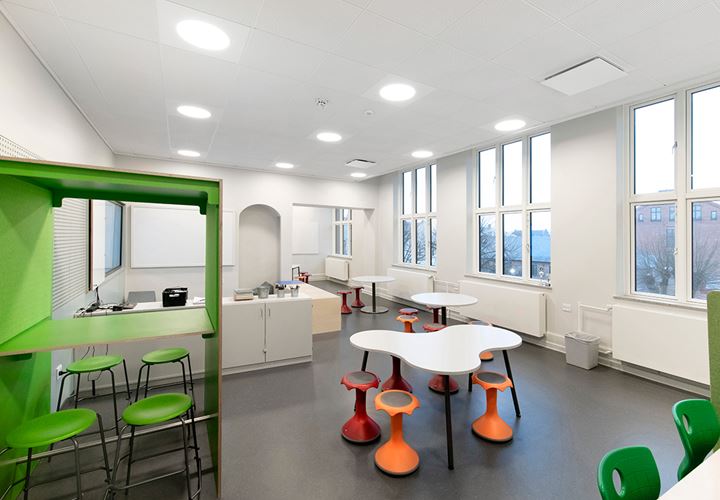 Save room height with ventilation ceilings
Architects at Kjær & Richter in Denmark were looking for a solution to improve acoustics and ventilation, and at the same time keep us much room height as possible. The solution was to use our acoustical ceiling in combination with ventilation system. Result: up to 350mm saved compared to traditional solutions. 
Learn more about the project