Colourful acoustics
Your imagination is the only limit when it comes to decorating the acoustic ceilings and walls by Knauf DANOLINE. Use a paint colour of your choice or a customised print to make your acoustic surface come together with the rest of your interior design.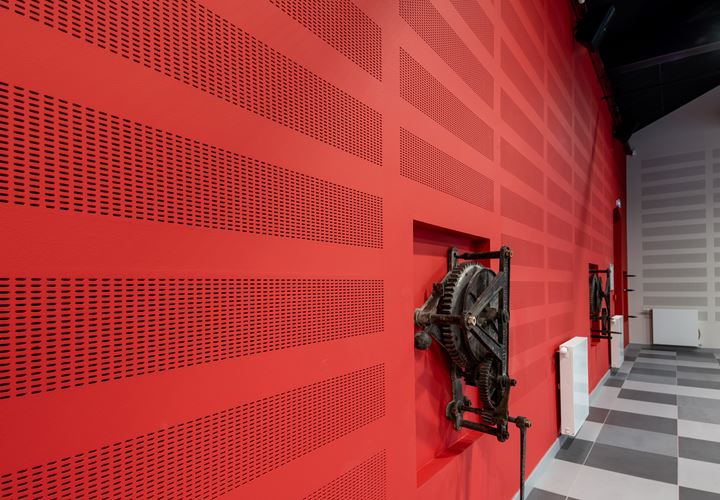 A touch of paint...
Be it painted on site or from the factory, you can add colour of your choice to the acoustic surface. And don't worry about changing trends - you can always re-paint your Knauf DANOLINE material without any loss of acoustic performance. 
Creative ways to decorate acoustic surfaces
An acoustic ceiling or wall can be more than just a functional necessity. With perforated gypsum material, you get an opportunity to be creative and put your personal touch. In addition the aesthetic purposes, you can also use colour codes in the ceiling to improve accessibility in e.g. hospitals or retirement homes.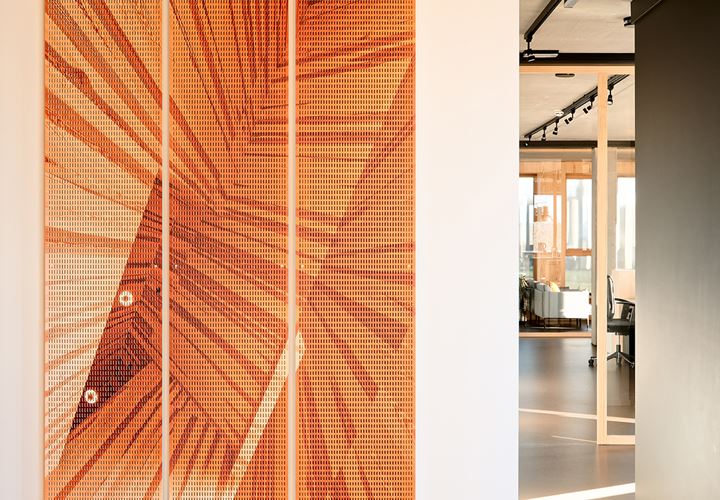 Unique print decorations
You can personalise your interior even more by decorating the acoustic surfaces with customised print. All our surface-finished products - painted or foil-covered - can be applied a print of your choice. If you would like to learn more about the possibilities, please contact your local Knauf DANOLINE representative.