Boost learning in the classroom
Students spend up to 20% of their waking hours in schools. So it's vital that classrooms are healthy, pleasant environments that make studying and learning as effective and comfortable as possible.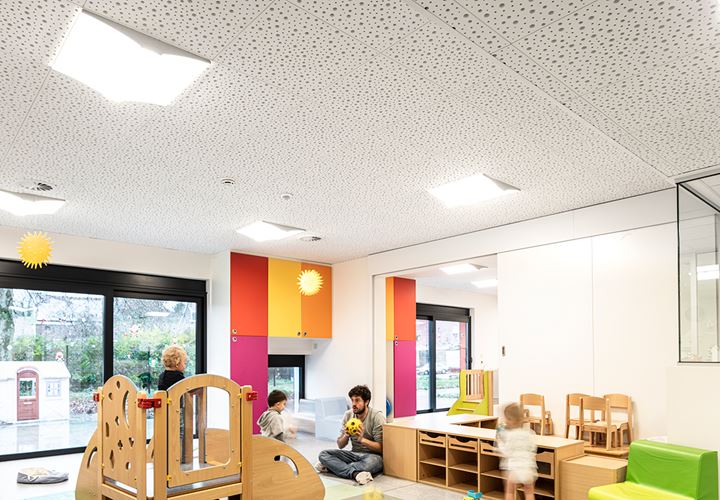 Inspiring design choices that deliver real benefits to your clients
Wouldn't it be great if you could help your education clients improve learning just by specifying the right kind of acoustic ceilings or walls? Or even save them money by using acoustic gypsum products that improve air quality and thereby reduce staff recruitment costs? With Knauf Danoline, you can.
35% increase in performance
Acoustic ceilings and walls don't just look good, they also perform exceptionally well in classroom settings. In fact, acoustic gypsum ceilings have been shown to improve students' ability to identify words correctly by up to 35% . That's got to be worth top marks from your client?
17% reduction in student absence
Research also shows that improved air quality can improve learning ability in schools by 10% and reduce student absence by up to 17% . And let's not forget the other people in the classroom – the teachers. A 2013 study showed that teachers who work in good acoustic conditions have higher job satisfaction and are less likely to move on, meaning your clients need to spend less time and money recruiting new staff.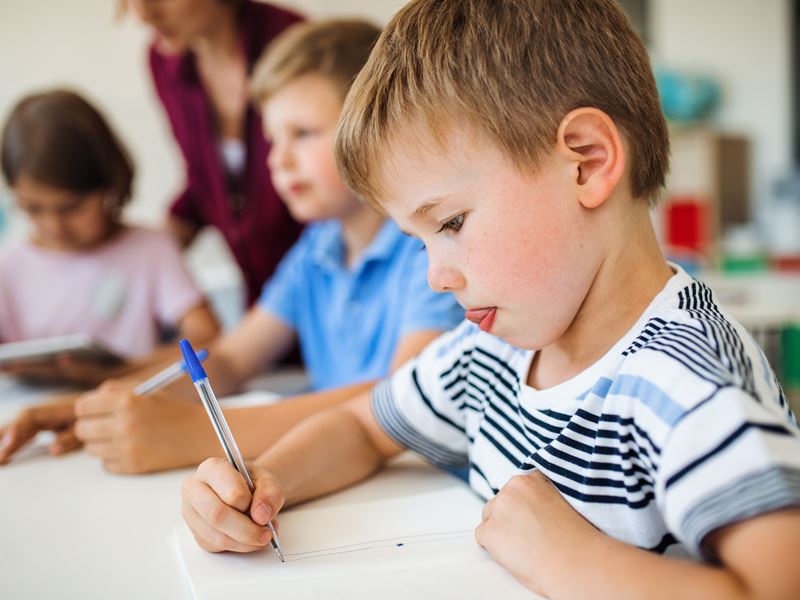 Triple A – achieve the highest grade
Acoustics, air and aesthetics – it's the 'triple A' winning formula for learning spaces that combine great comfort with exceptional performance and unmatched sustainability. Our acoustic gypsum products optimise acoustic comfort and ensure better air quality, allowing you to design beautiful, functional spaces that stand the test of time.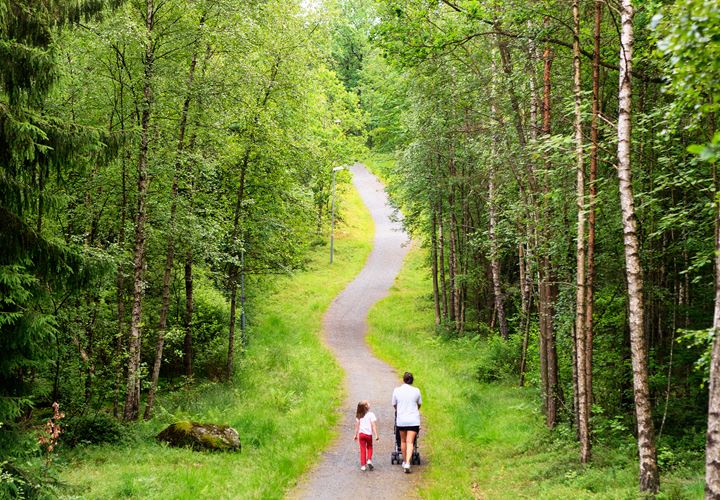 Get top marks for sustainability, too
Top marks for aesthetics, functionality - and the environment. Our gypsum ceilings don't only allow you to design high performing, healthy spaces, they are supremely sustainable, too. Based on non-porous, eco-friendly materials and performance that lasts a lifetime, our gypsum tiles can be repainted as often as required, with no impact on acoustic performance.
More about sustainability
Bright contemporary rooms for enhanced learning
With our acoustic ceilings, you can be sure to achieve a modern ceiling look with top indoor comfort which is essential for students' and children's learning.
5 top tips for choosing acoustic materials
Does it enhance both speech and listening comfort?
How well does it optimise daylight?
How long will its properties last?
Can it be easily repainted?
Is it recyclable after the end of its service life?
Use our acoustic room guide to find the optimal solution for your next education project.